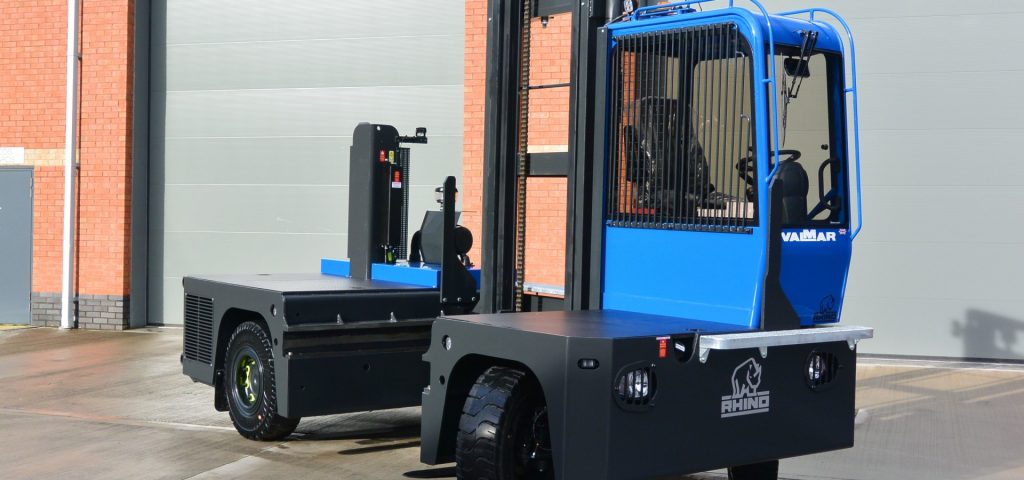 Looking to replace your old Sideloader?
In this tough economic climate Valmar Handling Services are discovering that many companies prefer to purchase Fully Refurbished Equipment as opposed to new.
We are also offering Valmar Rhino users the opportunity to Refurbish their existing equipment and receive all the latest upgrades. This offer has been taken up by a number of our blue chip accounts, an example of some of the work carried out is demonstrated below :-
Renew / Upgrade Electrics as required
Overhaul Engine to manufacturers specification
Overhaul Drive Train to include Transmission Pump and Service Pump
Strip and Refurbish Wheel Motors
Strip and Refurbish front and rear Axles
Strip chassis and cab to bare metal and re-paint in latest blue colour (see picture)
Reasons to consider the Valmar offer.
The Sideloaders are repaired / re-built by fully trained Sideloader engineers who are fully conversant with both Jumbo and Valmar Rhino trucks.
The cost saving in comparison to purchasing a new Sideloader is approximately 50% depending on Age, Specification and client requirements.